Bookkeeping Services in Connecticut (CT)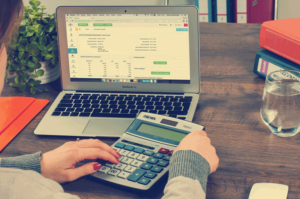 We provide bookkeeping services to businesses with the goal of saving your business time and money.   We accomplish this by ensuring your accounting is accurate and timely. Premier Bookkeeping Solutions is your bookkeeping business partner.
Bookkeeping and Accounting Services
 Premier Bookkeeping Solutions can provide our bookkeeping services in CT, NY or MA at your place or ours.  We do this for a fraction of what it would cost to have an in house accounting team.  Through strategic partnerships we are able to provide a cost effective financial solution that will free up your time so that you can continue to grow your business.
Bookkeeping Services CT, NY and MA
Who We Work With
At Premier Bookkeeping Solutions we work with small businesses, self employed, start-ups and entrepreneurs.  We use generally accepted methods of maintaining your books.  We ensure accuracy and timeliness, and peace of mind.
Some of the Bookkeeping Services We Provide
1. Cash Management
Make Bank Deposits
Maintain Cash Balances
Prepare Cash Activity Reports and Cash Projections
Reconcile Month-End Cash Balance to Bank Statements
2. Accounts Receivable
Create Customer Invoices
Process Customer Payments
Maintain Customer Account Balances
Prepare Accounts Receivable Aging Reports
3. Accounts Payable
Process Vendor Invoices and Employee Expense Reports
Prepare Computerized Vendor Checks
Process Manual Checks Written (if applicable)
Maintain Vendor Account Balances
Reconcile Vendor Statements
Prepare Accounts Payable Aging Reports
4.  Payroll
Process Payroll Internally or Coordinate with Outside Payroll Service Provider
Process Bonuses (as needed)
Record Payroll and Payroll Taxes
Remit Federal & State Payroll Tax Liabilities
Remit Pension Contributions (if needed)
Prepare Federal & State Payroll Tax Returns
Prepare Annual Forms W-2 and W-1
Sales & Use Tax
5. Other